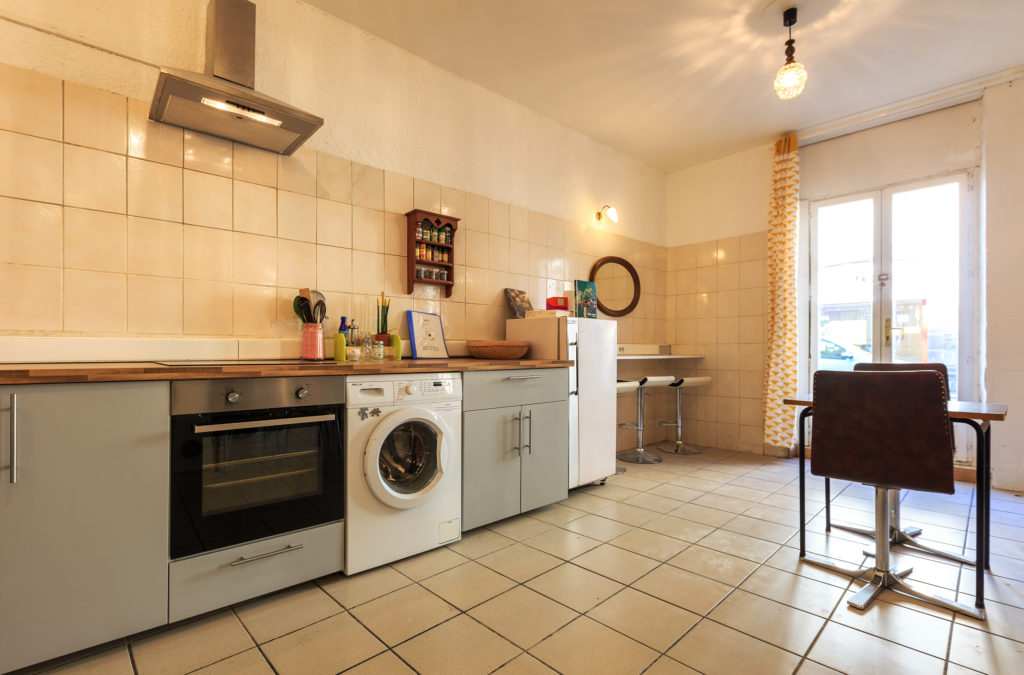 The LieU kitchen is available to all members who wish to use it, individually or collectively ! You can come during our opening hours to heat up your dish and eat, cook something or even organise a meal with friends.
We put at your disposal:
-Oven and electric hobs
-Microwave oven
-Mixer and egg beater
-Saucepan, frying pan, pressure cooker…
-Spices and condiments
-Basic kitchen utensils
-Crockery and cutlery
Group use:
The kitchen can be used to organise group events such as cooking workshops, meals, events as part of your university work… If you would like to organise something, please contact us to discuss it!
A washing machine is also available!
A free washing machine is also available in the LieU'topie kitchen, so feel free to use it.
We operate on a free-of-charge basis, so don't hesitate to contribute to the running of the association!