The Cri du Bourgeon is a musical springboard for Clermont-Ferrand students, organised by Radio-Campus Clermont-Ferrand, the Maison des artistes en Devenir and LieU'topie. The first edition took place in spring 2020 and the final in spring 2021.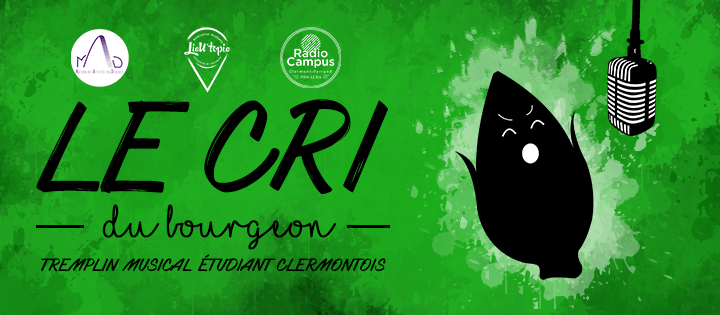 The springboard is open to all students, members of a group or solo, who play their compositions.
It aims to put student groups in contact with the Clermont-Ferrand scene and the actors of the musical accompaniment in Clermont-Ferrand. We have thus gathered around the project: Le Tremplin de Beaumont, La Coopérative de Mai, the EFCAM of Riom, the City of Clermont-Ferrand, the Imago centre of Cébazat, the Metropole Clermont Auvergne.
The Springboard takes place in three phases:
A pre-selection phase (candidates send their tracks and a biography)
-A semi-final phase (the selected candidates play in front of the jury)
-A final in front of an audience and the jury
In our first edition we gathered 15 applications for the pre-selection, 8 groups and artists were selected for the semi-final and the final saw two groups play: RedHead Indian and FoxHole.
FoxHole won the first edition at the final in April 2021, a big congratulations to them!